Neil H. Resnik, LUTCF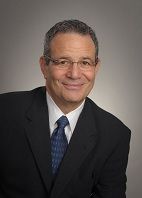 Helping you with your solutions to life's complex financial problems is my business and my committment to you. I do this by immersing myself in opportunities that work best for my clients given the environment of our times. I wake up each day knowing that I must earn your business.
How key-person insurance policies can benefit small businesses.

Rolling funds from an employer's plan to an IRA enables you to maintain control regardless of your employment situation.

Small-business owners will want to take full advantage of every legal tax break available, such as deductions for a home office and automobile expenses.

Some indicators that it might be time to hire additional employees, and how to weigh the potential benefits in light of the costs.