Neil H. Resnik, LUTCF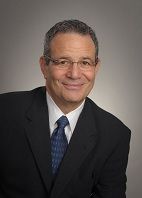 Helping you with your solutions to life's complex financial problems is my business and my committment to you. I do this by immersing myself in opportunities that work best for my clients given the environment of our times. I wake up each day knowing that I must earn your business.
Find out whether a testamentary trust, living trust, or special-purpose trust can benefit your family.

In addition to setting aside pre-tax income to pay current and future medical expenses, an HSA could play an important role in your long-term retirement strategy.

Some college grads pay off student loans at the expense of saving for the future. See steps that may help them do both.

Explore the relationship between fuel prices and economic growth, factors that influence prices, and how U.S. production altered the global oil market.