Neil H. Resnik, LUTCF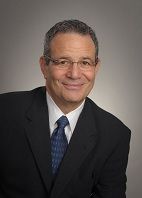 Helping you with your solutions to life's complex financial problems is my business and my committment to you. I do this by immersing myself in opportunities that work best for my clients given the environment of our times. I wake up each day knowing that I must earn your business.
Explore the benefits of individual life insurance versus work-based coverage, and compare term and permanent policies.

In addition to setting aside pre-tax income to pay current and future medical expenses, an HSA could play an important role in your long-term retirement strategy.

Even if you and your spouse have separate retirement accounts, you may still be able to craft a unified savings and investment strategy.

Do you know how investments are taxed and which strategies can help improve a portfolio's tax efficiency?